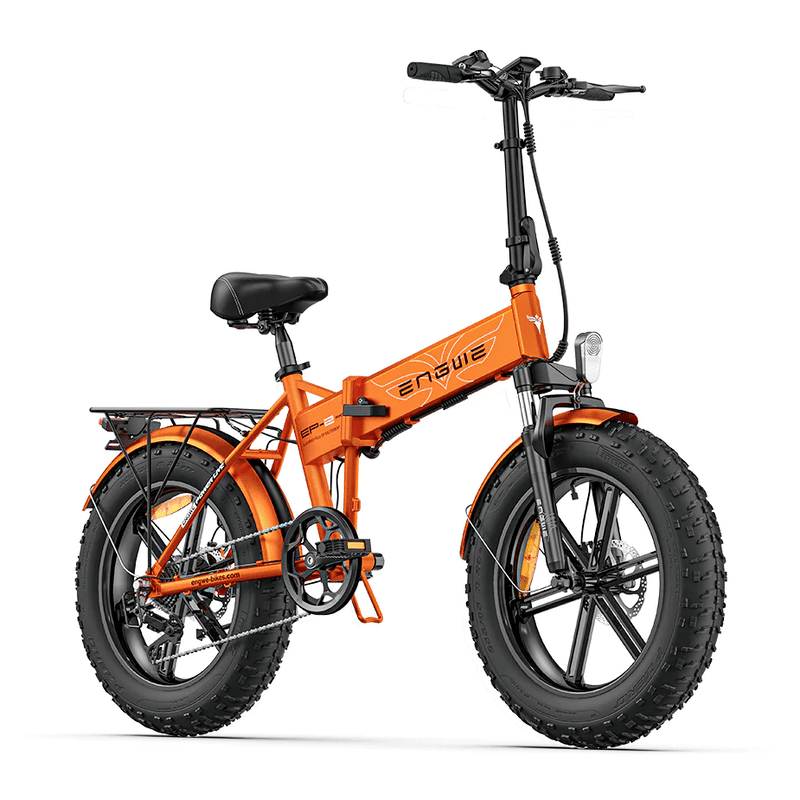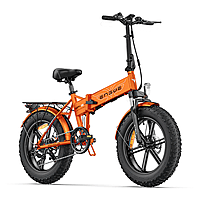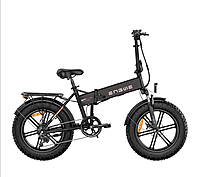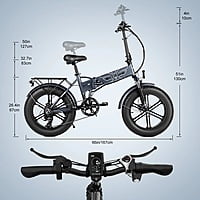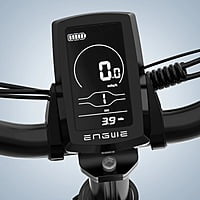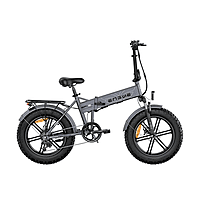 Engwe EP-2 Pro 750w 13ah Fat Tire Folding E-bike
Engwe's mid level foldable fat tire ebikes make similar priced foladables blush. It's the performance foladable ebike other foldables aspire to be.
With it's powerful 750w motor putting out a peak of 86Nm of torque, you'll feel the exhiluration you've heard so much about in electric vehicles. It's no "Plaid" but for an affordable foldable with some attitude, not that generic looking thing you're g-pa bought, you'll be able to tell yours from theirs when you're a the skate park. The Cast Mag Wheels add some weight, but they also add solidity to the ride, handling and your ability to run crap over without ending up with a sidewalk taco.
Engwe brings this well crafted machine to you, with simplicity and the ability to kick down the doors! Once you get yours and take your first ride you'll understand why we call Engwe:
"The affordable, performance foladable Ebike other foldables aspire to be one day"
You bet that's a copyright! LOL, order today, go have fun, get where you need to go and save a s**t ton of money doing it!
Battery 48V 12.8Ah lithium battery

Hub Motor: 750W brushless gear motor

Range 50+ Miles


*The actual distance may vary depends on various conditions

Max Speed:28MPH (45KMH)

*The actual speed may vary depends on various conditions


Charger: US Standard
Display LCD display

Total Payload Capacity 330 lbs
Bike Weight: 74 lbs

Controller 48V / 18A
Assist Intelligent 0~5 Level Pedal Assist
Brake Cliper: Φ160 mm Aluminum Alloy
Gear: 8 Speed
Freewheel: 14-28T
Grips: PVC Leather
Crank Set: Aluminum Alloy
Seat: PVC Leather