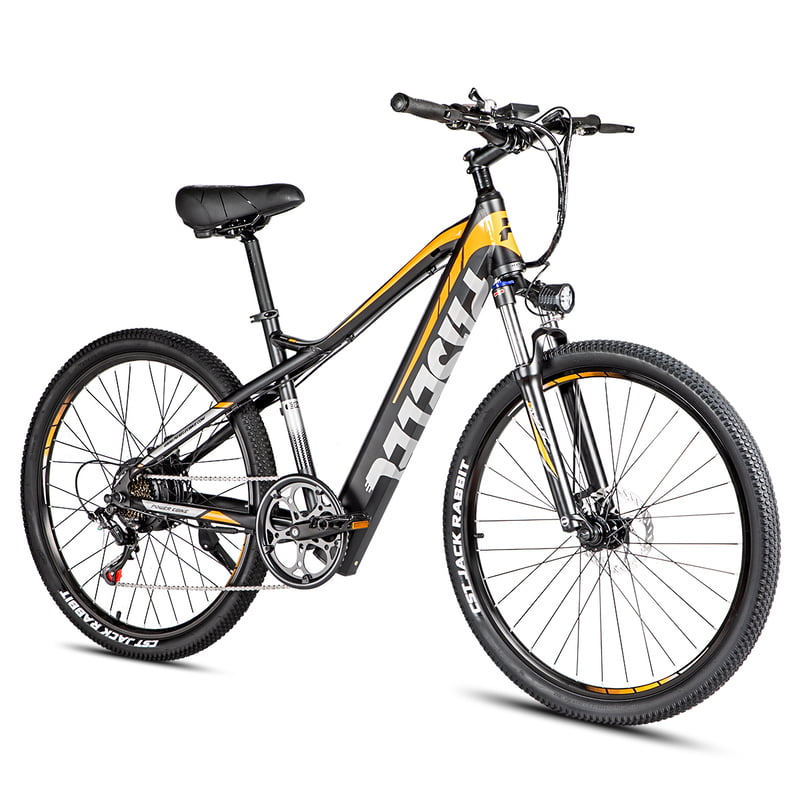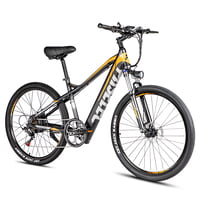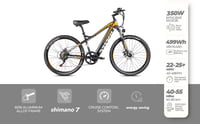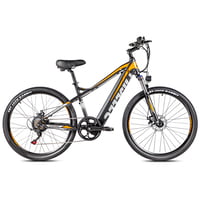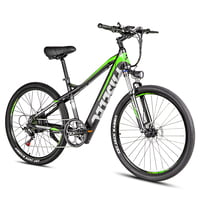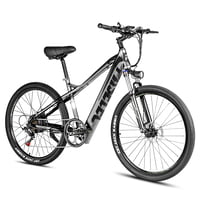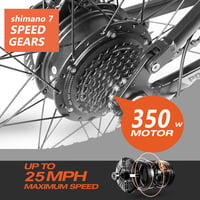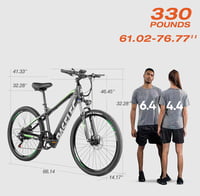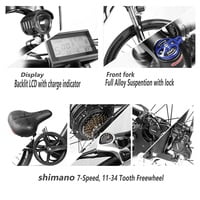 Paselec G9 Front Suspension 350w 48v 14AH
FREE SHIPPING IN THE LOWER 48 STATES!

All Ebikes come with the Following Free Services:
30 Minute Assembly and New Ride Orientation Phone or Video Call
Lifetime Ownership Shop to Shop Repair Consultation
I've personally been riding the G9 around for about a month. We like to get the base models from our manufacturers to see what value can be provided on a budget. And the G9 doesn't disappoint. I have another, well known brand, with big 4.9" fat tires, same 350w motor, but it can't even compete with the distance and agility of my G9. Don't even get me started on the price difference, at almost half as much, and shipping times within 7-10 business days, you can't go wrong with the G9 or any of the Paselec E-bikes we offer.

WHY CHOOSE G9?

I've been riding the G9 for a while now. It out performs my trendier name brand fat tire bike. It has a special feature called E-PAS, they patented it, if you use the 1 or zero pedal assist setting you can charge the battery at speeds of 13mph or more. This can help to give you up to 40% more distance! I've been able to log 40+miles before pulling back in at home, hills, head winds and all.
PASELEC G9 comes with 27.5" wheels, 14ah battery and a 350w Motor, burst to 500w. It is a high-quality e-MTB that was designed with the utmost care and attention to detail. The motor and battery is seamlessly integrated into the frame, to achieve a fully closed waterproof and dustproof IP56 level. Besides being very powerful, the motor features a progressive Smart Assist mode, which dynamically adjusts the support level to suit the riding situation making it unnecessary to shift gears in flat terrain. We tested the G9 around our headquarters and put it through its paces on dry as well as very rainy days, G9 never slows you down, whether it's off-road hills, jungle trails or city roads, snow and beaches.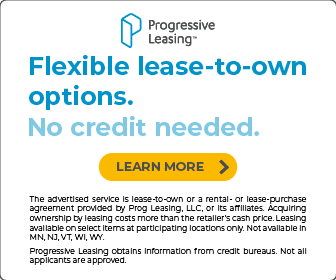 Product Details
Specifications
G9 HAS THREE RIDING MODES :
HUMAN POWERED RIDING MODE
Turn off the power or 0 gear, enjoy the fun of natural cycling sports !

ELECTRIC MODE
Turn on the power levels 1-5, twisting around turns to pure electric riding

POWER-ASSISTED RIDING MODE
The sensor senses the pedaling force, and the motor provides the corresponding power-assisted riding based on Power Level setting
85% pre-assembled. It's not difficult to finish assembly by yourself there's video instruction available. Any problem you can always contact us.
Distance Per Charge: 30-60+ Miles, Pedal Assist will squeeze the distance out of these e-bikes

(Range estimates are estimates and there are many variables that will contribute to lower and higher readings. We try to under rate our units so people are happy when it goes farther)

Compare to other E-Bike Companies in this Category, We already did the Shopping for You!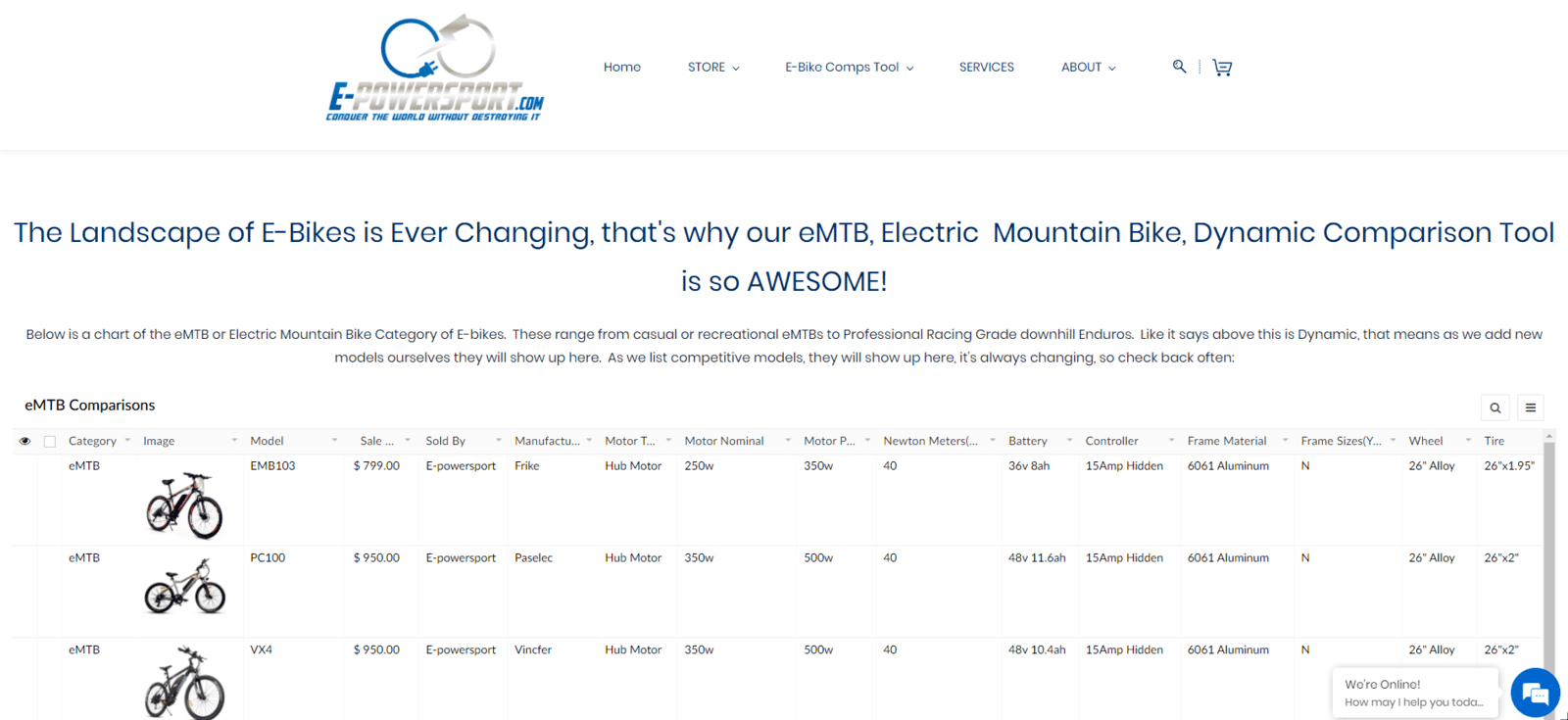 Paselec G9 Assembly Video:
Tech Specs
Motor Power

350w

Motor Voltage

48v

Battery Voltage

48v

Battery AH

14ah

Display

Mono-Chrome

Charging Time

4-6 hours

Number of Recharge Cycles

800-1000

Max Speed

28mph

Frame Material

6061 Aluminum

Front/Rear Brakes

Mechanical Disc

Front Light

Included

Rear Light

Included