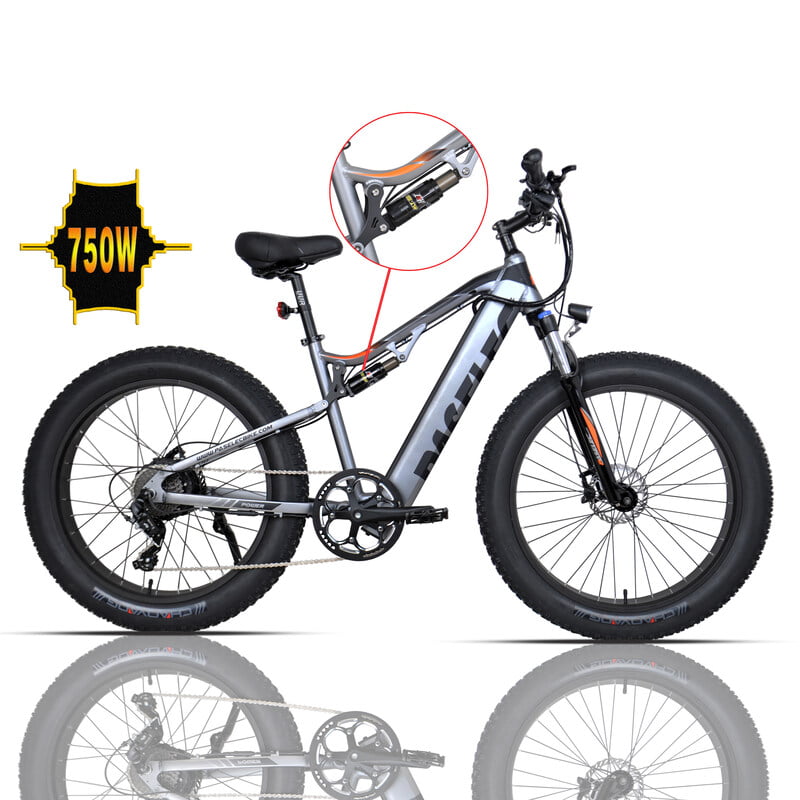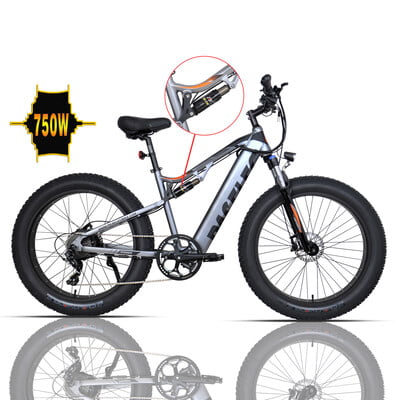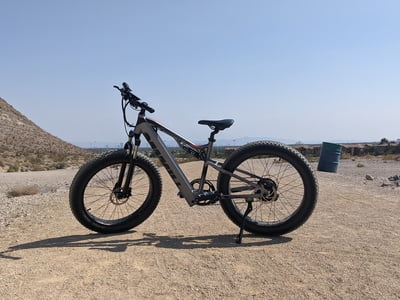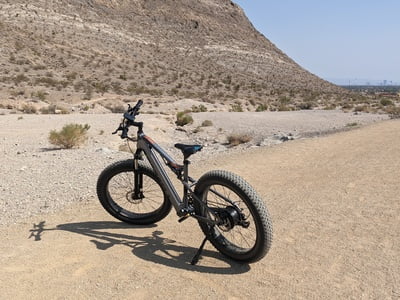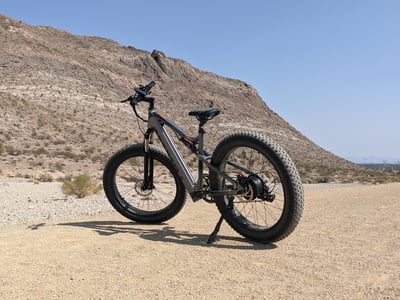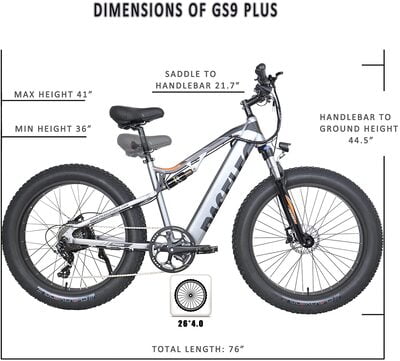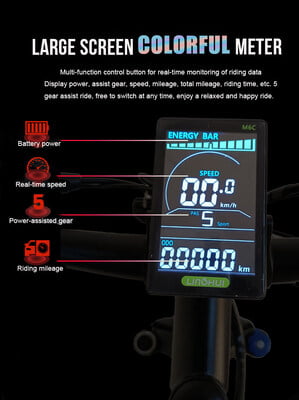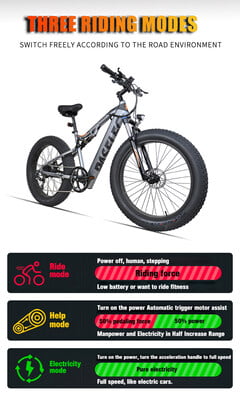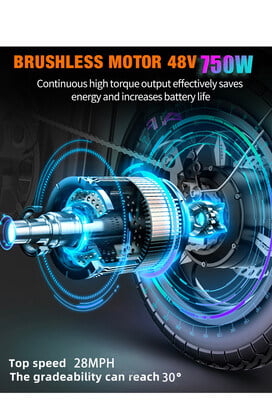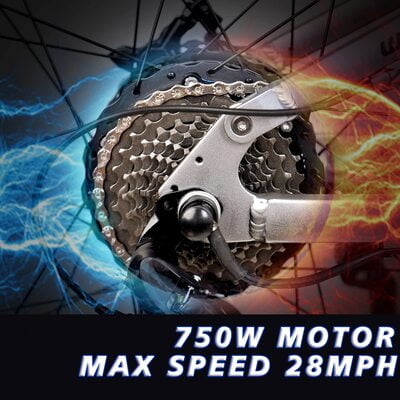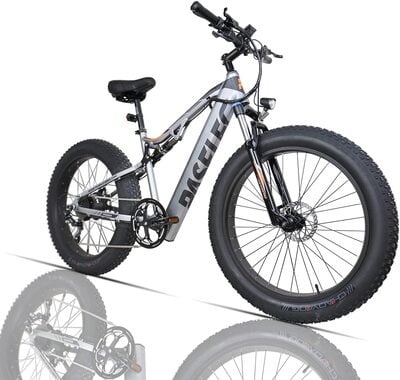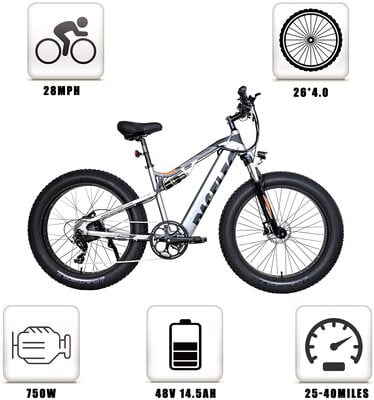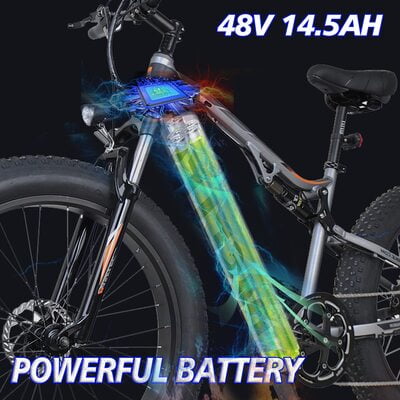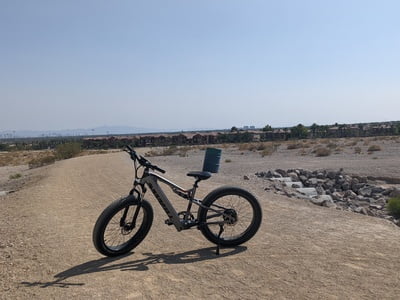 Paselec GS9 Plus Full Suspension 750w 48v 14.6AH
The Paselec GS9 Plus, yeah they went into cellphone naming territory with this one and rightly so! This comes with many upgraded components out of the box. A 750w motor will give you all the speed and torque you need. Giant, guess the kids call them "Fat", tires will give you a smooth and cushy ride no matter the terrain. For the price, with these specs, you won't find a better equipped model or a better price.
PASELEC GS9 Plus is a high-quality e-MTB that comes with 27.5" wheels, a 13ah battery, a 120 mm fork with 40 mm of travel from the rear shock. The 750w motor is integrated into the hub and the battery is seamlessly integrated into the frame, achieving a fully closed waterproof and dustproof IP5 level. Besides being powerful, the motor features a progressive Smart Assist mode, which dynamically adjusts the support level to suit the riding situation and making it unnecessary to shift gears in flat terrain. We tested the GS9 around our headquarters and put it through its paces on dry as well as very rainy days, GS9 Plus never slows you down, whether it's off-road hills, jungle trails or city roads, snow or beaches.
Product Details
Specifications
Shock Absorption
Larger 120 mm forks with thicker outer walls will have better shock absorption.

The rear absorption has a a classic black protective shell to protect from mud and sand. More convenient for daily cleaning.
Fat Tire
26*4.0

inch fat tire ebike, enables smooth riding on rugged terrains, beaches and snows. Offering you a safe and comfortable riding experience.

Colorful Display
The GS9 Plus is equipped with a colorful display. Look, all functions appear on an LCD readout:

Mileage, Speed, Energy bar, and Pas mode

. It is not only clear to read but a true marvel of modern technology!

Hydraulic Disc Brakes
Hydraulic Disc Brakes give you the confidence when riding a powerful E-bike like the GS9 Plus. Going fast is great, but stopping is just as important.
Distance Per Charge: 30-60+ Miles, Pedal Assist will squeeze the distance out of these e-bikes
(Range estimates are estimates and there are many variables that will contribute to lower and higher readings. We try to under rate our units so people are happy when it goes farther)
Compare to other E-Bike Companies in the Category, We already did the Shopping for You!
Tech Specs
Motor Power

750w

Motor Voltage

48v

Battery Voltage

48v

Battery AH

14ah

Display

Color LCD

Charging Time

4-6 hours

Number of Recharge Cycles

800-1000

Max Speed

38mph

Frame Material

6061 Aluminum

Front/Rear Brakes

Hydraulic Disc