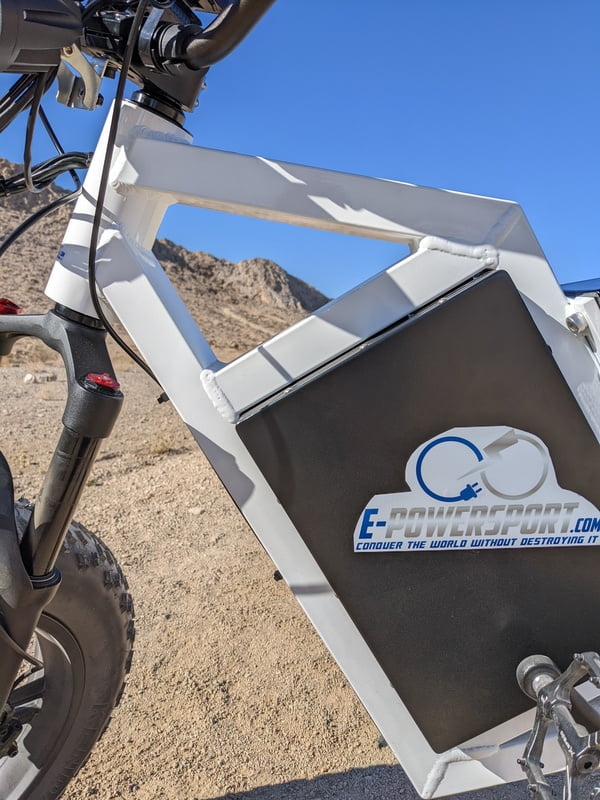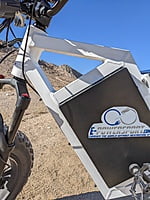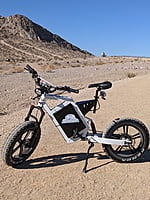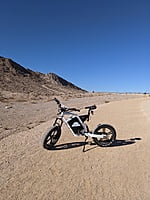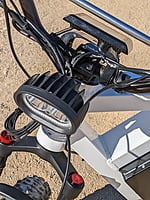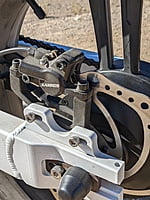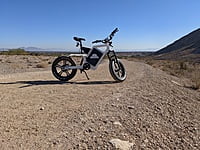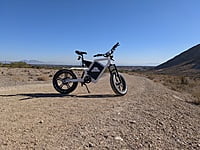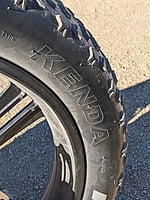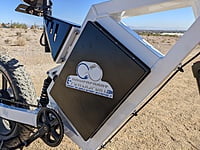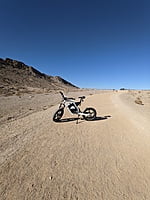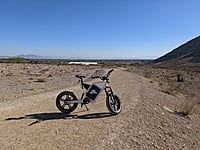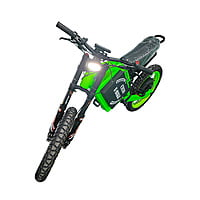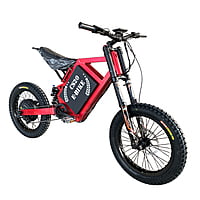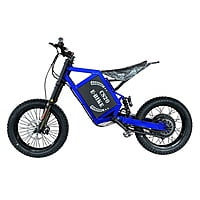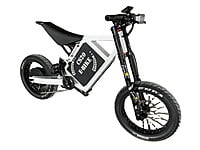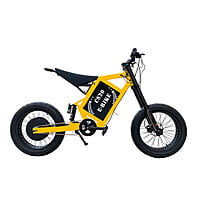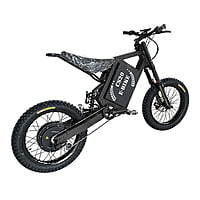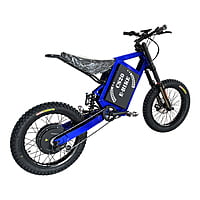 Lil Burro e-Enduro 500w, 750w, 1500w, 3000w, 5000w, 8000w, 12000w, by E-powersport
S/N 1-10 are still available to add your personal touch, 3 Letters/Numbers/Symbols, acceptable to recreation, we have to stamp/etch it cut us some slack. Your 3 Initials added right into the Serial Number making it truly yours. Our way of honoring you for your early support.

The
"Lil Burro" Enduro,
has a minimalist design, while keeping all the important pieces in place. It comes in a range of motor powers from 500w cruise speed motors to 12kw rip your arms out of your sockets powerful. Pick your motor power and battery pack combination for your preferred riding style.
And talk about BATTERY! Our base model 500w-1500w powered electric bikes come with a 20AH battery standard that will get you up to 40+ miles per charge on throttle. With the 7-speed rear gears on the base models of our Enduro style E-bikes you'll be able to stretch that out to 60+ with pedal assist.
The higher powered Lil Burro electric bikes are more like an electric motorcycle, or e-motorcycle if you like. They can easily keep up with 250cc and higher powered gas motorcycles. Power ranges from 3kw, 5kw, 8kw and 12kw to give you the acceleration and top speed you need. 48v systems will get you to about 40mph, while the 72v will blast you to 70+mph with the 12kw motor.
The point is, if you want something fun to ride around a neighborhood, go down the street to get a soda, or across town to see friends, the
"Lil Burro" Enduro is
for you!
It comes in many colors with lots of opportunity to make it your own! Paint the side panels, plaster it with stickers, change the seat, tires, the list goes on and on. But whatever you do, you'll be making this "Lil Burro" uniquely yours
E-powersport's e-Enduros ship to you fully assembled and ready to ride! We use a motorcycle shipper so we can get you your, Lil Burro, Thoroughbred or Arabian fully assembled and ready to hit the road or trails. These ship fully insured with $0 deductibles.
Shipping is a flat rate, $650 to anywhere in the lower 48. We're in Las Vegas, NV you live in Maine, $650 to your door assembled. Seattle, $650, New York, $650 to anywhere in the lower 48, fully assembled ready to ride $650 fully insured $0 deductible. *We do recommend charging it fully before riding as battery packs may not be fully charged when received.*
For all e-Enduros and e-Motorcycles and for some of our higher end E-bikes, these items are normally built to order unless we have units in stock.
All Lil Burro Enduro E-Bike Models come with the following Equipment Standard:
Aviation grade aluminum 6061 frame,
Front and Rear 203mm Hydraulic Disc Brakes
SW900 Mono-Chrome LCD display,
Bicycle seat,
Pedal Assist System
Equipment on the 500w/750w/1500w:
Air Shock Front Fork
20"x4" Kenda Fat Tires
KS291 Adjustable Rear Shock
Est. Time to Charge with provided charger: 4-8 hours depending on Battery total Amp Hours
Est. Range per Charge: 40-60+ miles depending on driving conditions, weight of load, winds and hills
Est Top Speed, 500w-22mph, 750w-26mph, 1000w-30mph
Air and Oil Spring Front Fork
17"x3" Kenda Motorcycle Tires
KS291 Adjustable Rear Shock
Est. Time to Charge with provided charger: 4-8 hours depending on Battery total Amp Hours
Est. Range per Charge: 40-60+ miles depending on driving conditions, weight of load, winds and hills
Est Top Speed: 3kw-40mph
80A Controller

Air and Oil Spring Front Fork
17"x3" Kenda Motorcycle Tires
KS291 Adjustable Rear Shock
Est. Time to Charge with provided charger: 4-8 hours depending on Battery total Amp Hours
Est. Range per Charge: 40-60+ miles depending on driving conditions, weight of load, winds and hills
Est Top Speed: 5kw-50mph
Equipment on the 8KW and 12KW:
150A Controller

KKE Front Fork
19" Kenda Motorcycle Tires
DNM Adjustable Rear Shock
Est. Time to Charge with provided charger: 4-8 hours depending on Battery total Amp Hours
Est. Range per Charge: 40-60+ miles depending on driving conditions, weight of load, winds and hills
Est Top Speed: 8kw-60+mph, 12kw-70+mph
(Range estimates are estimates and there are many variables that will contribute to lower and higher readings. We try to under rate our units so people are happy when it goes farther)