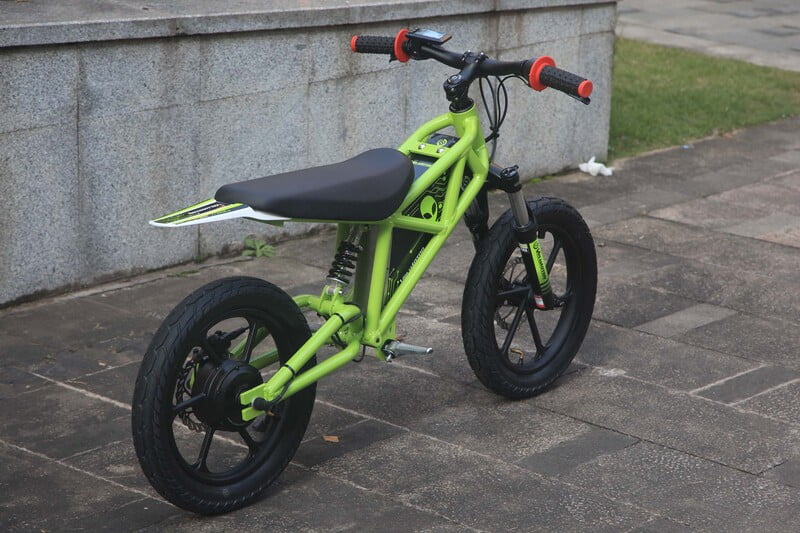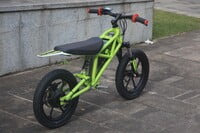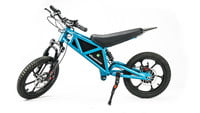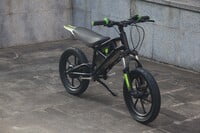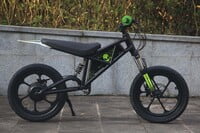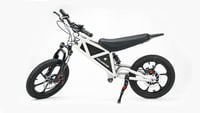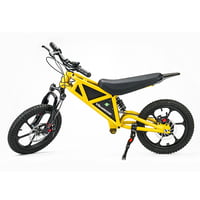 VMX01 Kids Off Road E-Moto
Velimotor has come out with a mini version of their full sized off road E-moto. These are a cross between an off road e-bike and a off road moto. Why should the adults have all the fun? We've been looking for smaller versions of our already popular e-Enduros. Velimotor came along at the right time.
These little off road only, give your younger kids the opportunity to learn better balance, attention, increase reaction times and have a great amount of fun!
These aren't to be confused with our E-bikes, this unit doesn't have any pedals. It's a kids off road e-moto. Like we all wish we had growing up!
*Please, always operate under direct parent or adult supervision.*
Motor output rate power:

36V brushless motor with steel planet gear
Gears:

3-PAS Speed settings, 1-phytsical gear
Dimension:

1380mm*630mm*780mm
Tire:

front and rear 16'*2.4 tires
Frame:

6061 aluminum alloy
Battery Box:

aluminum alloy
Brake handle, stem and handlebar:

aluminum alloy
Central axle bowl:

Chinhaur
Rear suspension:

hydraulic rear suspension
Brake:

F&R ZOOM hydraulic disc brake
Battery:

36V12Ah lithium battery
Light:

USB head light(optional)
Steering column plate:

CNC
Seat Material:

PVP leather
Waterproof standard:

IP54 for body, IP67 for electric system